Planned Giving

Benefits From David Owlett's Annuity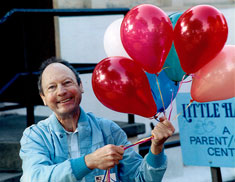 The gift annuity that provided Good Shepherd, Belmont member David Owlett with income during his lifetime, now at his death has resulted in a generous gift to both his parish and Episcopal Charities.

David was remembered with gratitude by his family, congregation and friends at a recent service at Good Shepherd.

The annuity had been funded with shares of Sara Lee.

For information about how you may increase your lifetime income and benefit your congregation, please contact your gift planning officer Richards@diocal.org or (415) 869-7812.