Planned Giving

Turning Real Estate into Trouble-Free Income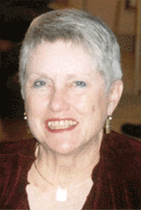 Annelle: After Arden and I retired from teaching in the Oakland schools and were thinking about moving into St. Paul's Towers, we researched the best way to convert our rental real estate into dependable income. We wanted something that would be uncomplicated and not bothersome. After looking into several different possibilities, we settled on a charitable remainder unitrust.

Episcopal Gift (EG): Arden was a priest of the Diocese of California?

Annelle: Yes, and a 1958 graduate of Church Divinity School of the Pacific (CDSP). He also attended Wheaton College and University of Redlands, which is why we wanted to include them with CDSP as beneficiaries of the trust. We decided that it would be best if the Diocese of California was the trustee.

EG: How has this worked out?

Annelle: Great. We met with Fr. Schaper who walked us through the whole process. Actually, it wasn't until after Arden died that I followed through with setting up the trust; but Arden and I had decided together that this is what we would do. We would start by putting just one piece of property into the trust, then we would add other parcels later.

EG: You could add to the trust later?

Annelle: Yes, we used the sort of Charitable Remainder Trust (CRT) to which you can make additional gifts. Each time you make an additional contribution you get an additional tax deduction and your trust income increases.

EG: How does your income from the trust compare with what you were netting from the rentals?

Annelle: It's about double?only now you don't have to worry any more about tenants and rent checks and fixing things. The quarterly payments just show up in my checking account at the bank. That?s what I like.

EG: Were there any problems along the way?

Annelle: Not problems really. Some other properties still had debt on them, and I had to clear the debt before I could put them in the trust. It wasn't hard to do. Then the Diocese took care of managing the actual sale. This was a great help.

EG: Any final words?

Annelle: The charitable remainder trust has certainly worked very well for me, and I know it will make some very wonderful gifts one day, from Arden and from me.