Planned Giving

An Annuity Gift for Episcopal Charities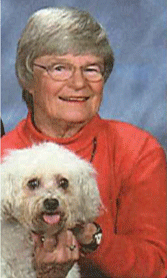 Episcopal Charities recently received a gift of $35,000 from the late Susan Crosier. The gift came as a result of gift annuity that Susan had taken out and that paid her income for her lifetime.

Susan was a dedicated and active member of Christ Church, Sausalito, who sung in the choir and served in many different capacities in her parish as well as on the Gift Planning Department of the diocese.

Thank you, Susan, for extending your good works beyond your lifetime!

Your gift annuity may benefit your parish -- or another favorite ministry.

To view the new gift annuity brochure, visit www.EpiscopalGift.org. For a personalized illustration, contact me at amandam@diocal.org or (415) 869-7812.